Semester One Overview
​

Content Skills
This semester I learned about linear graphing and inequalities. My class and I learned this subject through our Cookies Unit. I feel like I have mastered linear graphing. I think all the worksheet we did help me become an expert on it. The more practice I got the better I did. Furthermore, I would always grab the spicy worksheet so my understanding would broaden.

Problem Solving Skills
I have grown this year in formulating a plan when working on POWs. The hardest part for me about POWs is explaining my work. Sometimes my brain works so fast I have to go back and process my thought when I am doing the write up in for the POW. My explaining skills have definitely improved because of POWs. For example, on my first POW I got 16/20 and know at the end of the first semester I got 24/24. One of my favorite parts of POWs is trying to communicate my thinking as clearly as possible. When I do that on my POWs it helps me understand the what I am being asked more. When, I ask my partners questions it helps me affirm my answers and understand the meaning of the POW more. I feel like I really benefit from the communication part of POWs. Another hard part of POWs for me is when I am solving it and I realized I was doing it wrong. I can resolve this by talking to my peer and seeing how they solved it. As I reflect on POWs I realize how my critical thinking has improved because I really have to think outside the box.


---

Cookies Unit
11/6/15



In this project, I learned about inequalities. I came into this unit with a little understanding of inequalities, but I still had not mastered the skill. After this unit, I am finally confident with solving inequalities. This project not only taught me valuable skills in math, but it taught me to persevere. I had to persevere especially at the end of the project, because I missed three days and I had to make up some work.


I think the most important thing I learned in this unit was how to make a feasible region graph and how to find the maximum profit. These skills came in handy when we figured that the maximum profit that the Woo's could make given their constraints.

Here is an example of my homework:

​
Powered by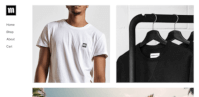 Create your own unique website with customizable templates.