The School for Ethics and Global Leadership
​I was honored to be a part of the School for Ethics and Global Leadership Spring 2018 Semester. Throughout the semester we wrote speeches with guidance from Lissa Muscatine (Hillary Clinton's speechwriter), learned how to forgive from victims of the Rwandan Genocide, spoke with the former president of the NRA, and presented a policy document to the United States State Department. All these amazing opportunities pushed me to grew as a person both intellectually and socially. My passion for academic inquiry now extends beyond the classroom walls and my love for reading has returned. Socially, I learned to be comfortable in uncomfortable environments. As a leader, I learned a leader does not have to be the loudest one in the room. Before I came to SEGL I took a leadership test and I was expressive. I took the same test at SEGL and became analytical. My time there changed me to a quieter, more detailed oriented leader.

Powered by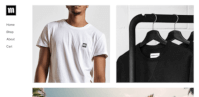 Create your own unique website with customizable templates.